Speaker. Author. Storyteller.
I'm passionate about

h

elping

 young professionals, students and aspiring entrepreneurs discover their passion, push their comfort zone, develop resilience, and build financial freedom to pursue their dream.
I'm a former refugee who started high school without speaking English – and I know what being lost and overwhelmed can feel like!
But I also know what we can accomplish when we push our limits and adopt a mindset of personal growth and adventure.
My journey has taken many twists and turns – an Engineering Ph.D., being a nationally ranked athlete, moving countries, founding a biomedical startup, becoming an author, speaker, storyteller – and even an accidental improv artist!
I was able to ditch the 9 to 5 a couple of years ago, and my husband and I are on track to make work entirely optional by the time our youngest kid starts kindergarten – through simple lifestyle choices and mindset changes that anyone can adopt.
Now is the perfect time to lay the foundation for the life we want!
To learn more about working with Dr. Jekic as a speaker, just click on the button below and fill out a brief form.
Refugee to PhD: Building the Life You Want
We're not born knowing our passions – we have to discover them! But too often the fear of failure and criticism gets in the way. With humor, personal stories, and genuine vulnerability, Dr. Jekic shares the 5 keys to discover our gifts and create the life we want – in college and far beyond!
With her  unique experience and passion, Dr. Jekic masterfully shows us how to use these 5 keys to build the life WE want: 
When Life Gives You Lemons…Reinvent Yourself
Say "YES!" Instead of "BUT"
Keep Expanding Your Comfort Zone
Invest in Yourself, Not in Your Stuff
Follow Your Heart, Not Fear
"Dr. Jekic's talk was hugely comforting as well as motivating. As I am preparing to graduate and start a new beginning, I am absolutely terrified. But, Dr. Jekic's talk made me realize the power in saying YES to new things. I am now excited to take that leap of faith!"
Rebecca Newton, Ohio Northern University
"Dr. Jekic helps people find new direction in their life, business, and dare I say, heart.  Don't miss an opportunity to work with her or hear her speak.  It will resonate with you for a long time."
Dr. Kevin Cordi, International Award-Winning Storyteller 
 "Dr. Jekic delivered an outstanding keynote talk at a women's leadership conference I organized. She's a highly effective speaker, and makes her points with humor, personal stories and genuine vulnerability. I highly recommend Dr. Jekic as a speaker!"
Barbara Allen, Co-Founder of Columbus Unscripted
"Dr. Jekic gave an amazing talk and life lesson. Very eye opening."
Sarah Horman, Ohio Northern University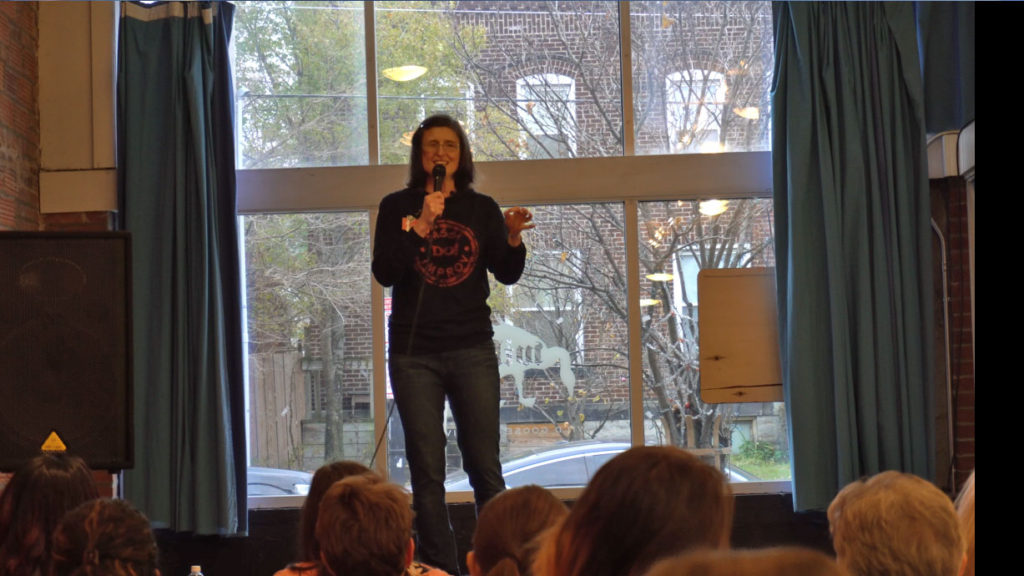 Thank you again for considering me for your event. To reach out, just click on the button below and fill out a brief form. Looking forward to connecting with you!